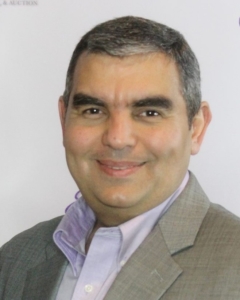 Tarlan Ahmadov
Tarlan Ahmadov is the State Refugee Coordinator at the Office of Maine Refugee Services Catholic Charities Maine, where he has worked since 2004. Prior to his immigration to the USA, Tarlan worked in the education field in Baku, Azerbaijan, and later joined the non-profit sector, combined with a consulting business to the Consulate of Azerbaijan in Tehran, Iran. Tarlan had the privilege to work in various capacities with local and international NGOs, such as IFES (providing training to the newly established municipalities in Azerbaijan), and Social Research Center (by screening refugees from Chechnya, Afghanistan, Iran, and Iraq). He graduated from the Baku State University with a Masters in History and Social Sciences. He is the father of two children. Tarlan speaks several languages. Travel is one his passions: during the last two decades, he has visited over 40 countries for business, training, and teaching purposes.
Foundation for Portland Public Schools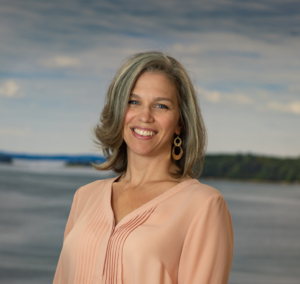 Kendra Allen
Kendra earned her BA in Art History from University of Colorado at Boulder, and her MA in Arts & Humanities: Art History, Film Theory and Literature, from New York University. Her career in the philanthropy sector now spans two decades. Her front-line fundraising experience includes higher education (New York University), humanitarian aid (U.S. Fund for UNICEF) and healthcare philanthropy (MaineHealth). Her focus is leadership gift fundraising from individuals and family foundations. She is a firm believer in the impact a high-quality public education can have on a child. She and her husband have two kids in Portland Public Schools: one at Longfellow Elementary and one at Lincoln Middle.
Foundation for Portland Public Schools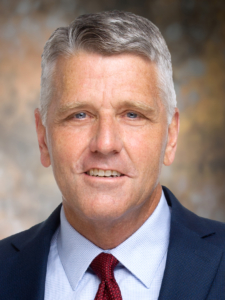 Dave Barry
Dave is a partner in the law firm Pierce Atwood LLP and presently serves as the firm's managing partner. He regularly manages complex business litigation in federal and state courts and has extensive experience assisting clients with government enforcement and compliance matters involving potential criminal penalties. Dave and his wife, Kelly, have four children ranging in age from 21 to 26 years old, all of whom attended Portland Public Schools.
Foundation for Portland Public Schools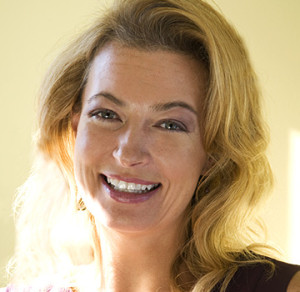 Mary Bennett
Mary grew up in a small town of Selby, South Dakota. Soon after graduation from the University of South Dakota with an Elementary teaching degree, Mary and her family moved to New England and settled in Portland where Mary switched her career to financial and wealth planning. She, along with a small group of colleagues opened 44 North Financial Partners in 2012 where she works today. Mary became interested in the Portland Public school system and joined the Portland Education Partnership board in 2006 which ultimately became the Foundation for the Portland Public Schools. She led the board as President from 2007 until 2019. Mary has 2 children who attended Nathan Clifford, King Middle and graduates of Casco Bay High School.
Foundation for Portland Public Schools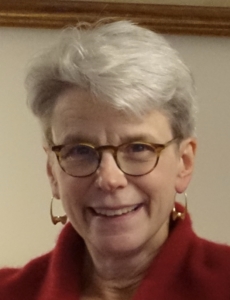 Lili Brown
Lili has been involved in nonprofit leadership and education reform for her entire career. Most recently, she initiated and scaled the Fund for Teachers grant program across the state of Connecticut, awarding professional learning grants, totaling more than $3M, to over 500 public school teachers across the state. She has been working with FPPS and the District to bring this opportunity to Portland's public-school teachers. As Chief Advancement Officer at EL Education, she led the efforts to publish EL's literacy curriculum as an open educational resource, and directed the organization's rebranding. At New Visions for Public Schools, she was responsible for raising a $100 million, 10-year investment from major national funders to create 90 new, small public high schools in NYC. Prior to New Visions she served as the Deputy Director of the Lawyers Committee for Human Rights. After graduating from Dartmouth College, she was a high school teacher and coach for 8 years.
Foundation for Portland Public Schools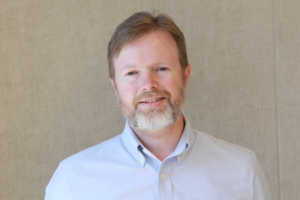 Matt Dubel
Matt Dubel is the Executive Director of Portland ConnectED, Portland's cradle-to-career initiative. He has worked to connect schools and communities to improve the well-being of children for over 25 years as a nonprofit leader and as an educator in both school and community settings. Matt is a former classroom teacher with wide-ranging experience teaching students from preschool through graduate school. He holds a B.A. in Government from Colby College and a M.Ed. in Elementary Education from Antioch University New England. Matt lives in Portland with his wife and his son, who attends Presumpscot Elementary School.
Foundation for Portland Public Schools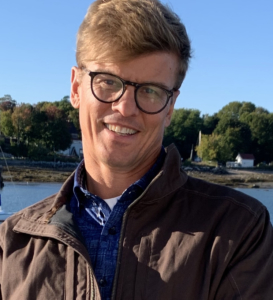 Chas Foehl
Chas was born and raised in Westwood, Massachusetts. He is a graduate of Williams College and the University of Southern Maine with an M.S. in Literacy Education. He worked at a consulting firm in Boston before coming to Portland in 1993 to work for L.L.Bean. For the past twenty years he has been teaching in Portland at the New Hill School, the Long Creek Youth Development Center, and most recently tutoring Portland area children. He and his wife, Sara, have two grown children who both attended Portland Schools.
Foundation for Portland Public Schools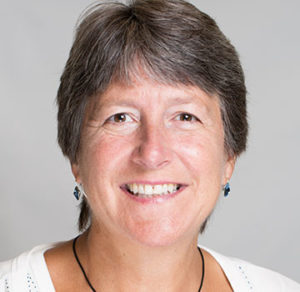 Sarah Fortin
Sarah and her husband Marc moved to Portland after graduating from the University of Maine at Orono. She and her husband both worked in Information Technology at Unum for many years and are now at Idexx and MaineHealth. Sarah enjoyed being on the FPPS board for three years, where she had the opportunity to implement their database management system. She also served as treasurer with the Executive Committee and chaired the Finance Committee. They put their roots down in North Deering and raised two kids. They attended Lyseth, Lyman Moore and both graduated from Portland High School, classes of 2016 and 2018.
Foundation for Portland Public Schools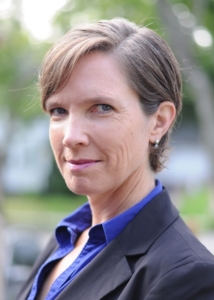 Jennifer Hutchins
Jennifer Hutchins became the Executive Director of the Maine Association of Nonprofits in July 2016. Prior to joining MANP, Jennifer was Executive Director of Creative Portland, where she led the City of Portland's efforts to strengthen the creative economy. Jennifer also served as Director of Communications and External Affairs at the USM Muskie School of Public Service for nine years and Marketing Director at Portland Stage Company from 1995-2000. She has served on several boards during her career, currently at the Maine Academy of Modern Music, the Maine Philanthropy Center and the USM Muskie School. In May 2020, Jennifer was selected to participate on Governor Mills' Economic Recovery Committee, which was tasked with putting forth recommendations to alleviate the impacts of the COVID 19 pandemic on the state's economy. Jennifer holds a master's in public policy and management and lives in Portland with her husband and two daughters.
Foundation for Portland Public Schools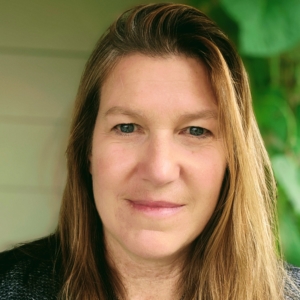 Laura Newman
Laura works with Early Childhood Education leaders in Maine to advocate for nature-based outdoor learning and play environments through an initiative called Learning by Nature for ME. She was a middle school English / Art teacher for 7 years, then did education/outreach work at Portland Trails, where she founded the School Ground Greening Coalition. She and her husband have two sons, PHS 2020 & 2024. Laura was a co-founder of PEF (now FPPS) and the Teacher Grants Program.
Foundation for Portland Public Schools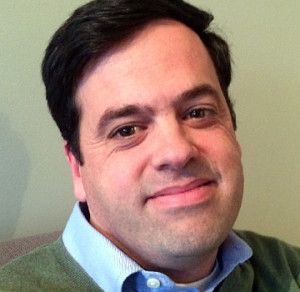 Josh Rent
Josh owns and operates Northeast Planning Associates in Falmouth, ME. He grew up in Downingtown, Pennsylvania and graduated from the local public schools. He went to Gettysburg College where he received degrees in Economics and Environmental Studies Policy. His sons have attended Casco Bay HS, Portland HS, and Rowe Elementary. Josh served on the FPPS board for many years, in capacities that included Board President and Treasurer.
Foundation for Portland Public Schools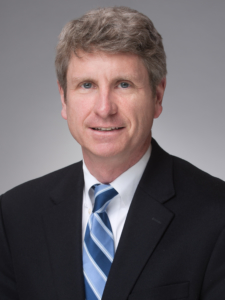 Rob Ruesch
Rob Ruesch lives and works in Portland. He is a partner with the law firm of Verrill Dana, LLP practicing construction and contract law. Rob's two daughters are proud alumni of Portland Public Schools (Longfellow Elementary, King Middle and Portland High). Rob previously served on the Board of the Portland Partnership and Portland Education Foundation, the predecessor non-profit organization to the current FPPS.
Foundation for Portland Public Schools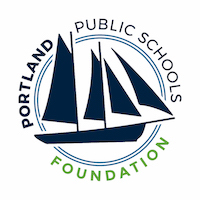 Jenna Vendil
Foundation for Portland Public Schools