2019 Maine Audubon Teacher Grants Program
Maine Audubon Teacher Grants Program awards under $13,000 to Portland Public Schools teachers. 
Maine Audubon has completed its third annual Teacher Grants Program cycle through the Foundation for Portland Public Schools (FPPS). Fifteen grant proposals have been awarded totaling just under $13,000.00 to teachers in Portland. 
Through the Maine Audubon Teacher Grants program, Portland teachers are supported in their efforts to enrich education, innovate in the classroom, and engage with the outdoors by utilizing Maine Audubon education resources. Maine Audubon teacher grants recognize and support teachers' work to inspire students and improve learning outcomes. This year's funded projects represent a range of learning opportunities at all grade levels. 
Students gain a sense of place by engaging with the outdoor resources that the Maine Audubon campus in Falmouth offers. They learn about native plants, animals and the unique ecosystems that exist in and around Portland. Teachers also gain access to the education programming at Maine Audubon through this grant to allow additional teachers to come to the classroom and access to teaching resources to supplement classroom materials.
This is a great example of how committed the Maine community is to its public schools. Cultivating an understanding of the local environment and appreciation for the ecosystems that surround Portland is critical to helping students develop as whole students and achieving the goal of equity in the Portland Public Schools.
KPMG Gift to Riverton School
A gift to Riverton School used for books and promotion of literacy. 
The Foundation for Portland Public Schools is pleased to announce that audit, tax and advisory firm KPMG LLP has provided a generous gift to Riverton School that will enable the school to purchase books and school supplies through First Book (https://firstbook.org/) for its students to read over the summer. 
According to Riverton School Principal Ann Hanna, "KPMG's generous gift to Riverton will directly support our summer reading program, and promote the importance of reading at home. We were able to use the gift from KPMG to purchase over 900 high-quality children's books from First Book for our students. We will be giving the books out at our Annual Family Literacy Night on June 6th. All students will receive the gift of books to start or add to an at- home library. We are so grateful to KPMG for their generous support of our students' literacy skills. Having books at home to read over the summer will help many of our students to continue developing their reading skills." 
"At KPMG, we believe that childhood literacy is a key factor in preparing children for a lifetime of success. It means a great deal to be able to support literacy efforts here in Portland through our KPMG Family for Literacy program," states Jane Phelan, Manager, KPMG. 
This gift directly aligns with the Achievement goal of the Portland Promise, the Portland Public Schools' strategic plan.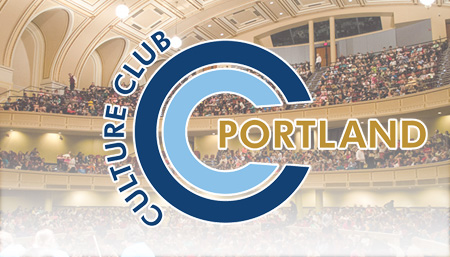 CC-P Ad Hoc Committee
The Culture Club-Portland Ad Hoc Committee signals the District's recognition of, commitment to, and belief in the importance of retaining and expanding the Culture Club-Portland – Public Schools collaborative and the continued and enhanced educational opportunities provided therein. The Ad Hoc Committee will be asked to read and review three annual external program evaluations conducted by USM staff, study factors and conditions presented, and make specific recommendations that seek to a) strengthen coordination between PPS and the Culture Club-Portland consortium, b) maximize participation at all grade levels, and c) help secure the longstanding sustainability of the Culture Club-Portland – Public Schools collaborative.

Mission, Vision and Goals
The Foundation for Portland Public School's mission is to raise philanthropic support to enhance educational opportunities for present and future students in Portland's public schools.
FPPS vision is to strengthen schools through community investment.
FPPS Goals are Educational Enrichment, Classroom Innovation & Community Engagement.