The Foundation for Portland Public Schools (FPPS) has announced it is awarding $64,299 to Portland Public Schools staff members through the FPPS Equity and Innovation Grant program. Seventy-three teachers, ed techs, librarians, and other staff members will receive up to $1,250 each for classroom resources and experiences such as robotics clubs, purchasing math manipulatives, attending concerts, or bringing in guest lecturers. These grants will benefit thousands of students from preK through Portland Adult Education in 16 schools across the district. This year is the 15th year of the Equity and Innovation Grants Program.
Chad Hart, an art teacher at Gerald E. Talbot Community School and grant recipient last year, shared his gratitude. "I purchased and used materials for my preK students for numerous art lessons throughout the year. I was also able to use the materials with my Bridge students (adaptive art) numerous times with great success. The materials for both groups of students created engaging and experience-based lessons that allowed students to explore the tools and materials in a variety of ways over the course of the school year," Hart explained. "The support this foundation provides is immeasurable and really appreciated by us teachers."
Support for the 2023 Equity and Innovation Grants Program came from EnviroLogix (via the Ensign Bickford Foundation), J.B. Brown & Sons, Unum, Maine Orthodontics, cPort Credit Union, Bangor Savings Bank, Coffee By Design, Northeast Bank, Saco & Biddeford Savings, the Portland Education Association, and many individual contributors.
Photos from 2022-23 Equity and Innovation Teacher Grants


Jeff Burnap's students at Deering High School used grant funds to design and build raised bed gardens and greenhouse structures at their school.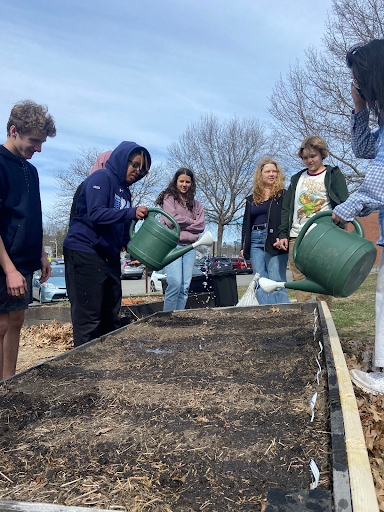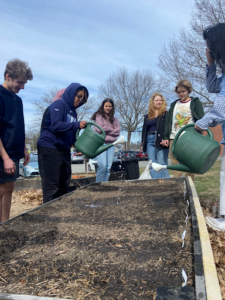 Gillian Sirois, a science teacher at Lincoln Middle School, piloted a new science unit with her classes called "Cells and Structures: How do Living Things Heal?"